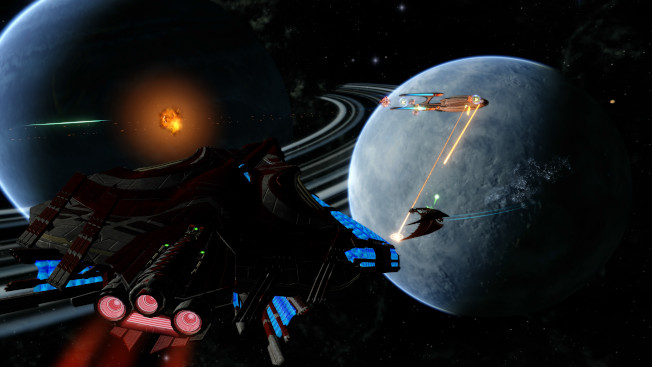 Console players will soon have their chance to jump into Star Trek Online's latest update, Awakening. The update, which features Discovery's Lt. Commander Paul Stamets (voiced by Anthony Rapp), brings players back to the game's primary timeline where the matriarch of the Klingon House of Mo'Kai, J'Ula is preparing to permanently damage the Mycelial Network. Luckily, they'll have the help of Lt. Commander Stamets — in hologram form.
The update introduces a new featured episode, five patrols, a task force operation, and a special mycelial crisis event that will reward players with a T6 Elachi ship when all are completed.
In addition to the new update, the STO team has announced a partnership with Groupees.com to raise funds for the National Breast Cancer Foundation in honor of Breast Cancer Awareness Month. There, players can pick up a special STO bundle filled with in-game goodies including pink Tribbles and T6 ships. The STO team and Groupees will donate 85% of gross sales (up to $75,000 USD) to the charity. In addition, anyone who donates will be entered to win something from Tribble Toys.