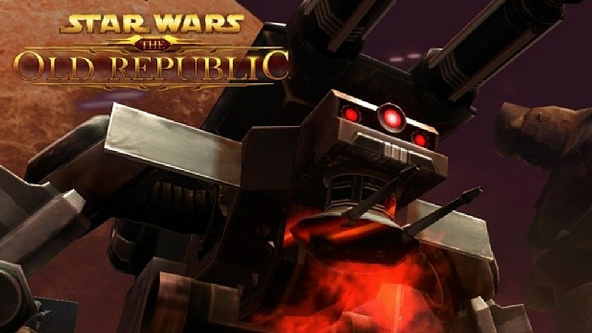 New adventures in a galaxy far far away are on the horizon, as a game update containing new content and features is set to arrive for SWTOR at light speed this April 8th. Game Update 2.7 "Invasion" also brings some various tweaks and upgrades throughout the Star Wars universe.
Players will embark on an all-out invasion of Tython or Korriban, defending their sworn alleigances to either the Jedi or the Sith. In Invasion, the eternal conflict between the Empire and the Republic is front and center, with the spotlight upon adventure bound Jedi Theron Shan, and the mysterious Sith Lord Lana Beniko.
A new battle zone entitled Denon Exosphere will have the heroes of the universe deflecting enemy attacks from capital ships in all out faction warfare. The highly populated city of Denson provides a very luminescent and aesthetically riveting battle experience.
New additions to Huttball on Quesh, along with a new Nightmare Mode Operation provides many new opportunities to use the force once again for SWTOR fans.