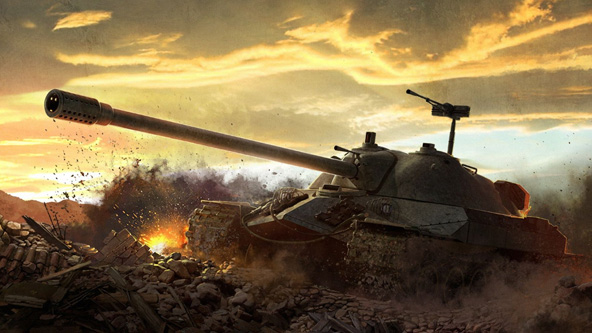 Get your stick mashers ready for another Xbox 360 addition; the team-based MMOTPS World of Tanks has officially hit the digital shelves for XBL Gold subscribers. Players with a XBL Silver subscription can also find an edition offering a seven day trial.
An old favorite of the PC community, this adaption of WoT features a new control scheme that is sure to sync natural playability with twin-stick controllers, making an easy transition into its new console home. HDTV optimization for the UI should also give the existing player base looking to make the the switch a little more reason to do so.
Any new players looking to join the fun should do so before the end of the month, as there are Founders Packs available at cheap prices using in game currency that will drastically enhance your arsenal. Packs are now 40% off and emphasized as a limited time only.
Don't miss out on the free rounds and check out World of Tanks for Xbox 360!