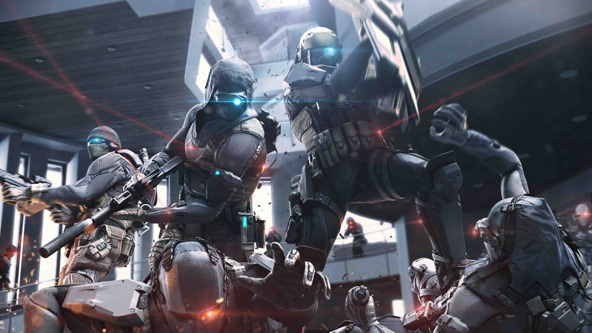 Ubiosft announced today that their third-person shooter Ghost Recon Online will be released this April 10th with a fresh identity. Giving consideration to how much the game has evolved since it first began it's development process, the team has decided to replace the original title with Tom Clancy's Ghost Recon Phantoms.
Corey Facteau, producer of Ghost Recon Phantoms, elaborated on the reasoning behind the change, stating "Feedback from our five million players throughout beta enabled us to continuously increase the content of the game and to improve what makes the game unique, the blending of intense shooters with the teamwork and tactical depth of MOBAs. Ghost Recon Phantoms brings a narrative layer to the game based around The Phantoms, ex-Ghosts and current adversaries who left The Ghosts to pursue personal agendas."
Along with the new name comes various changes in the art direction, which include fresh character designs and new devices for all three of the classes, which are based on military system prototypes in an attempt to emphasize realism in the available gear. Revamps of the realm such as lighting and level design have also influenced the games change in direction.
Upon the games launch, matchmaking will be designed to take both skill and equipment into account, which should provide a fairness to both neophytes and veterans. More customization possibilities will also be available with the "Mod Master" system.
More details are expected soon as the game approach's launch in April.