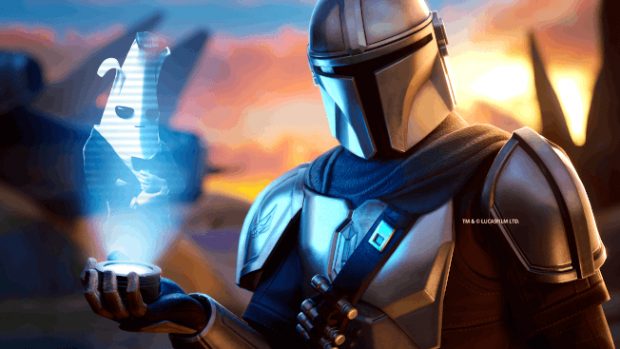 The hunt is on, in more ways than one. In Fortnite's latest Limited Time Mode, players must attempt to out-bounty hunt each other for a chance at a special reward — the Beskar Umbrella. During this LTM, players collect galactic credits when they successfully take out targets indicated on the Bounty Puck (or just any opponent they come across, really.)
Of course, there is a catch. The most successful bounty hunters will draw the attention of the Mandolorian and become his prey. But, those who manage to survive will receive the ultimate reward.
The LTM can be attempted alone or in groups, and all players start out with three lives. The first player to hit the credit goal wins the match, provided they beat the Mandolorian.
During the event, players can hit up the new cantina in the desert area of the island.
On an interesting note, Epic has also announced that while the LTM features licensed music, streamers will be able to post content for a limited time — until 9am Eastern, February 9.