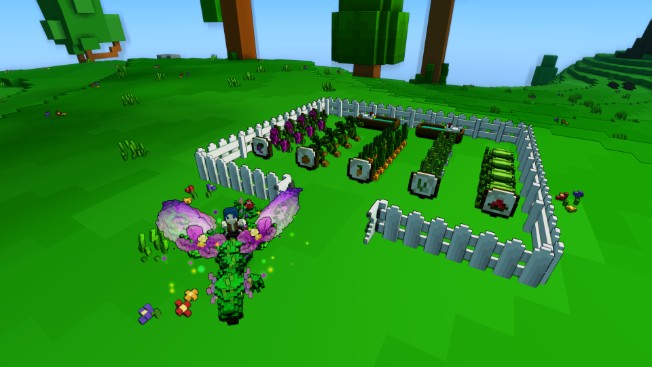 With the release on the Gardening 2.0 update on PC, the Trove team has made the whole thing even bigger — adding two new plant types: Veggies and Alchemy plants, and a new rank, Horticulturist.
Vegetable plants do pretty much what you'd expect them to do. They're good to eat. Alchemy plants, on the other hand, provide players with resources. Both plants require watering and will need to be harvested. Although only the veggies need to be washed before they're used.
If you'd like to get down and dirty with the new gardening update, you can find all the details on the Trove site.