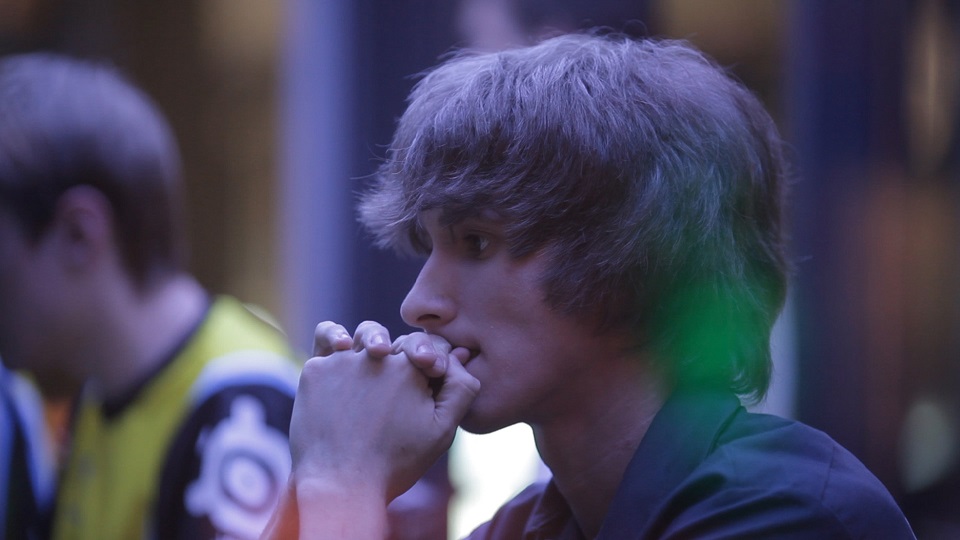 Seven years ago, Valve released Free to Play, a documentary about the trials and triumphs of three professional Dota 2 players as they ramped up for the 2011 International tournament. I watched and reviewed it, calling it "a finely tuned production that raises the bar for video-game journalism and serves as a fine launchpad for introducing the masses to the world of e-sports."
You've been able to watch it for free on Steam since its release, but if you'd rather pay to see it — along with everything else Netflix has to offer — then you'll be happy to learn that the streaming giant has added Free To Play to its catalog. Running one hour and 15 minutes, the documentary follows players Clinton "Fear" Loomis (Oregon), Benedict "hyhy" Lim (Singapore), and Danil "Dendi" Ishutin (Ukraine) as they prepare for the moment of their lives as they struggle with college, skeptical relatives and, in Dendi's case, "borderline poverty."
I won't rehash the entire movie here; for that, you can read the review. Even having written it myself, I had forgotten most of the details and it was almost a fresh new read for me. The film itself might also be worth a re-watch, seven years after its debut and a full decade following the major event it portrays. Its move to Netflix was almost certainly related to the release of the Dota 2: Dragon's Blood anime that also released on Netflix last month.
I liked Free to Play, even at a time when I billed myself as an "e-sports skeptic." I still am, even though I avidly follow one major league, but I'd like to see more of its kind, ideally more than once per decade.
I also think it would be interesting to follow up with the three players portrayed in the film, to see where they're at today and if they're still involved in the e-sports scene in any way. As I said in the review, "in one expert's opinion, professional e-sport players are done by the age of 25 or 26," so all of them would certainly be past that mark now. Obviously, a story about losing one's hair-trigger reflexes and being unable to excel in the profession you love wouldn't make for an uplifting tale, but it would make for a poignant book-end to the first film.
UPDATE: It looks like AFK Gaming has indeed tracked down the three main characters of the documentary. Dendi, 31, is now "competing in the CIS 2021 DPC Season 2: Lower Division with a bunch of young players" despite being "years away from his prime and months away from any considerable success." Fear, 33, "plays for the North American stack of PentAce" and "remains one of the most storied Dota 2 figures in the North American competitive scene" despite a recent lack of success. And Hyhy, 31, was unable to match his earlier successes and spent two years away from Dota while serving out his mandatory term in Singapore's military. He's recently come back to the competitive scene as a client of Singapore's EMERGE Esports, but "has not been seen playing competitive Dota 2 ever since."