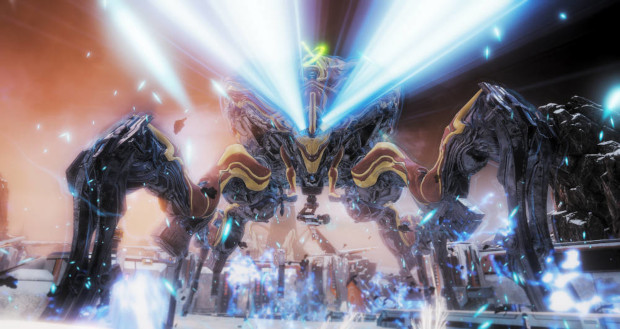 Tomorrow, January 29, Warframe's Fortuna: The Profit-Taker update will bring giant spider robots, new missions, and a confrontation with the spider-boss himself — The Profit-Taker — to players on both Xbox One and PlayStation 4. Players will need to acquire the Archwing's biggest guns and work together in order to fight the Profit-Taker and destroy Nef Anyo's control over Orb Vallis.
Players will be able to pick up a new Warframe, the Baruuk. They'll also have new animal species to conserve while earning new floofs.
Patch notes for The Profit-Taker update are available on the Warframe website.