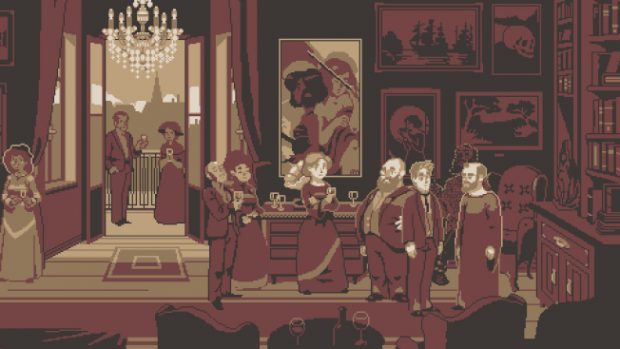 So, this week's EGS freebie is a little bit different. The Lion's Song, from Mi'pu'mi Games, is an episodic narrative game set in early 20th century Austria. The four-episode long story focuses on four different characters — a composer, an artist, a mathematician, and a writer — and the challenges they face as they try to make their way in each of their careers.
In each episode, players will make choices that determine what happens with each of the characters and, while players will take on the role of a different character in each episode, the decisions they make in each of them will have an impact on the ones that follow. So make those choices wisely.
The Lion's Song is free on the EGS until next Thursday, at which time they'll switch over to the next offering (currently listed as a "Mystery Game"). After that, The Lion's Song will run you $8.