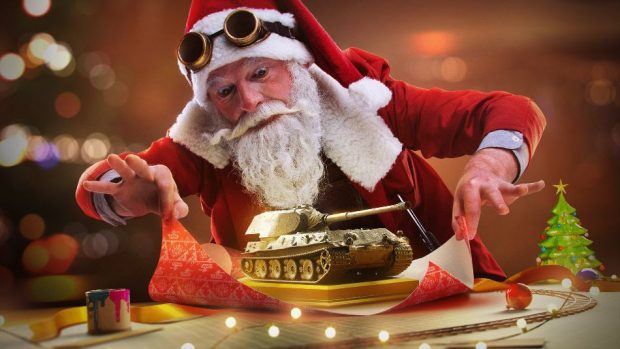 Following in the footsteps of its cousin, World of Tanks Blitz is skating in just under the deadline with a holiday event of its own. In this reality, Santa Claus is a dev for the game, and in his workshop you can find a 15-part challenge that culminates in a German Tier X heavy tank VK 90.01 (P) and its unique camouflage.
The challenges require a tank of at least Tier V, but if you're not up for the challenge, you can also log in before Jan. 12 to receive the Soviet Tier III light tank BT-SV, along with a garage slot and camo, as well as 200,020 credits and two days' worth of premium time.
Learn more about the festivities — and more importantly, the rewards — on the World of Tanks Blitz site.