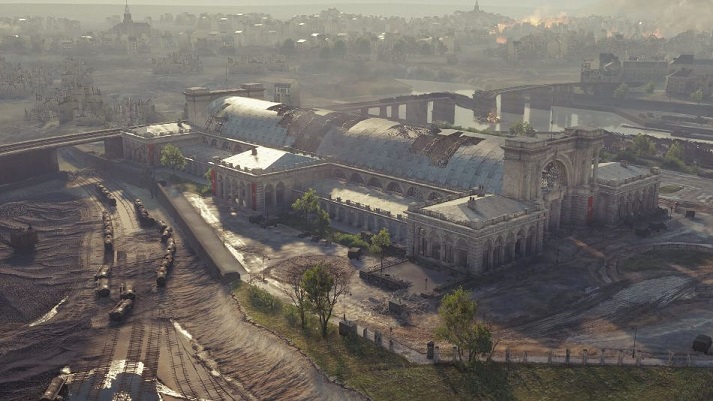 World of Tanks' commemoration of the 75th anniversary of the end of World War II continues later this week with Update 1.9.1, which will add a realistic Berlin map for Tier IV and higher Standard and Encounter battles. The map will feature "instantly recognisable historic buildings," such as the Reichstag building, Brandenburg Gate, Kroll Opera House, and more. The Wargaming team pored over more than 300 different historical sources, including aerial photography, vintage lithographs, and architectural plans, to re-create the city in the closing years of the war.
Season 2 of the Battle Pass will also kick off with this new update, with players being able to earn 3-D styles for the U.S. M48A5 or the Czechoslovak TVP T 50/51 Tier X tanks, both of which will also grant bonus progress for the pass. Other rewards include the usual bonuses of Credits, blueprint fragments, premium account time, and two new types of Bounty Equipment. The new update will also add progressive decals that become flashier as objectives are completed, providing all kinds of eye candy for fashion-conscious tankers.
Update 1.9.1 and the new Battle Pass go live on June 11. Learn more about the update and the Berlin map on the World of Tanks site.