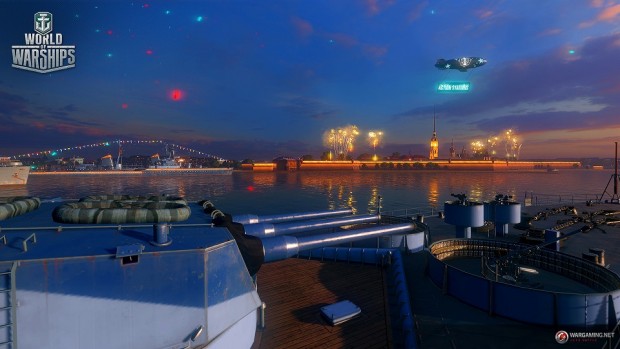 It's infographic time! Today's edition comes from Wargaming and celebrates the second birthday of World of Warships, which officially launched two years ago last week.
The first number, right at the top, indicates that there's been 1.3 million man-hours "spent evolving the experience," which we'd suppose counts time spent in the office by Wargaming employees. Does it include overtime? What about coffee breaks?
Overall, the game has 228 warships, 113 of which have been added since launch, which includes the recent addition of British battleships. Players have spent 58,749 years in the game, and the count of 155,000 warships sunk per hour comes out to about 2.7 billion instances of ship-on-ship violence over the game's lifespan.
World of Warships tracks how far you move in each battle, so the infographic also boasts that each captain has traveled a distance greater than the length of the equator. I seem to have missed the part of the game where you're transporting your ship over South America and Africa…