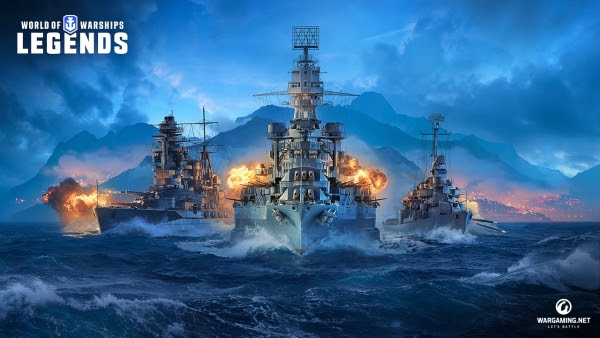 Wargaming is bringing its brand of naval combat to consoles, with the announcement of World of Warships: Legends. Developed by Wargaming's St. Petersburg office, which handles the PC version of World of Warships, the free-to-play game will be familiar to veterans of that game but will also include some exclusive content and features that can't be had on PC.
The FAQ on the Legends site offers more details on the game, and it's not just a port of the PC version. There will only be three classes of ships — destroyers, cruisers, and battleships — with aircraft carriers being added to the game after they get their scheduled revamp in the PC game. There are seven tiers of ships to progress through, with battles having a time limit of 15 minutes, as compared to 20 minutes in the PC verson.
The alpha test for the game is expected to take place later this year and last "two months or more," followed by closed beta, open beta, and launch sometime in 2019. For more information, check out the World of Warships: Legends website.