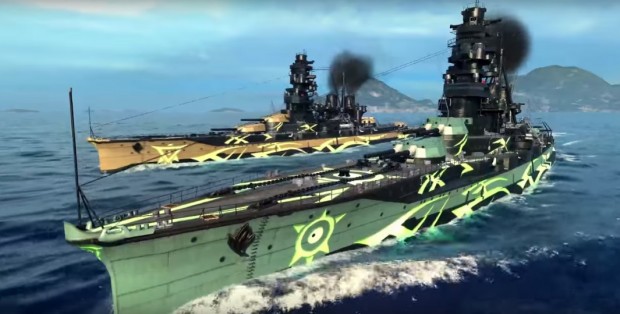 Back in December, Wargaming teamed up with Arpeggio of Blue Steel to offer several distinctive battleships inspired by the anime, which centers around AI-controlled battleships. The promotion returns, in limited form, for the remainder of June, giving players the opportunity to take to the high seas to earn a pair of Tier V battleships that they might have missed out on previously.
From now until July 1, players can work on several in-game missions to acquire the golden-hued Haruna or the green-tinged Kirishima. The missions mostly just require players to inflict damage using ships of a certain tier — IV-V for Kirishima and VI for Haruna — until the fourth mission, which requires a top five finish in a single battle. Players who already own the ships can also earn bonus credits for performing well in battles with those ships.
You can find full details of the promotion on the World of Warships site.