In the last update, we thought that some small level of cheating was going on, but didn't think it was a major deal. People voting from three computers in their home and their cell phones was to be expected. Then we started tracking the IPs of where votes were coming in for some of the later polls in the semi-final round.
Yeah.
The Mabinogi/Ragnarok Online poll was, shall we say, a bit tainted, overwhelmingly (and obviously, once we got a look at the IP information) in favor of RO, with some domains reporting over 500 votes. As such, we've altered the final count, discounting as many of the illicit votes as we could find, as well as the few Mabinogi domains that recorded an unusually high number of votes. This may also have cost us a few legitimate Mabi and RO votes – and we'd imagine the vast majority of voters were honest and legitimate – but those are the casualties that the cheaters don't mind racking up.
We also purged some aberrant votes from the APB poll, which wasn't difficult to do when people were actively admitting to it on forums. Still, other than those incidents, we thought the voting was reasonably clean, especially from the Mabinogi fans who had been accused of cheating for several rounds – this, despite a 200+ page thread on their forums and pleas to their international community that clearly showed the dedication of their fans, not to mention the positive interaction from honest RO and APB fans, who did their best to rally the troops throughout their contests.
We'll continue to take action in the final rounds if we see anything that look sketchy. We look forward to these rounds being sparkling clean, no matter how much some people want to dirty it up!
Congrats to the final contenders: SMITE, Path of Exile, Mabinogi, and Warframe! We've decided to give everyone a break for the weekend and push the final match-ups to next week, starting on Monday. Enjoy your weekend!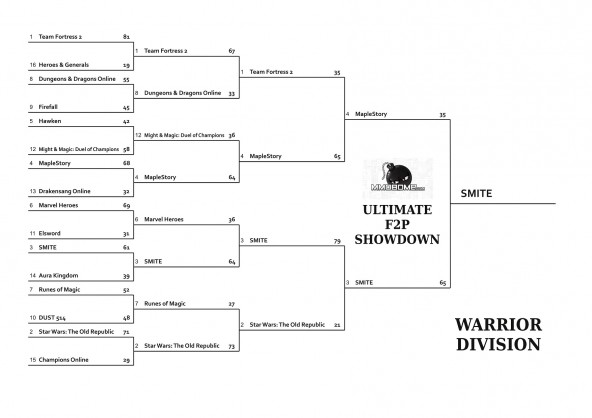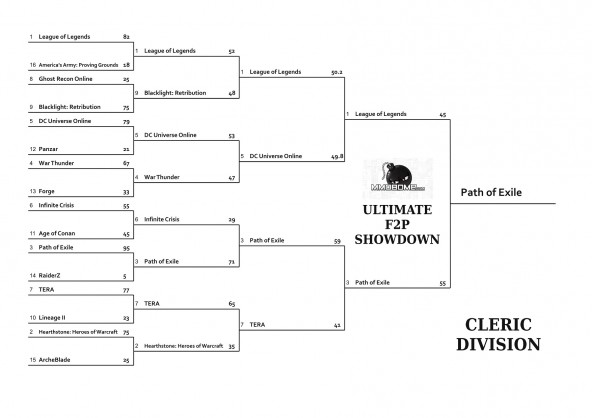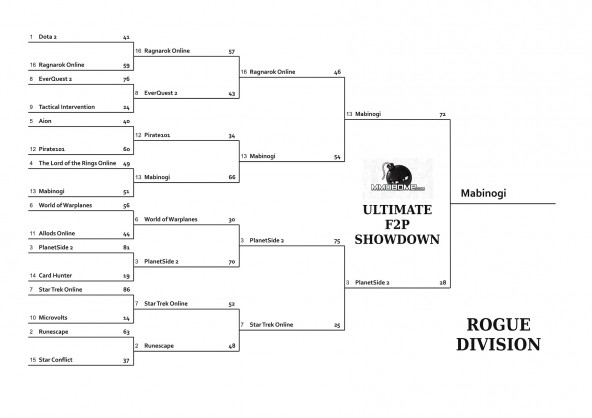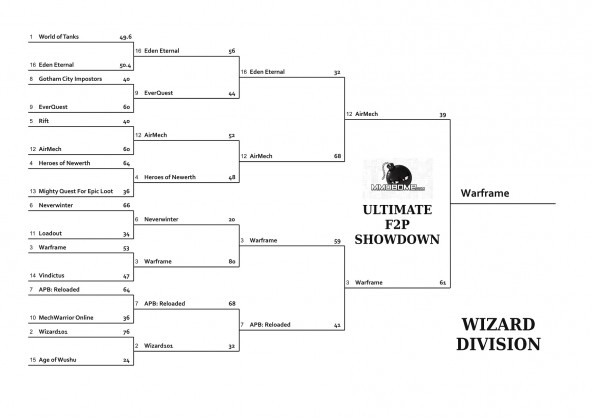 Schedule:
M 3/31: SMITE vs. Path of Exile; Mabinogi vs. Warframe
Th 4/3: The Final Match-up!