MMO Action Since 2008!
MMOBomb is the leading portal about MMO Games and Multiplayer Online Games with over 1 million monthly readership worldwide, developed by members with several years of experience in video-games journalism and by players from all over the world.
MMOBomb is proudly managed and operated by our own indie company Digiwalls Media.
Our Amazing Team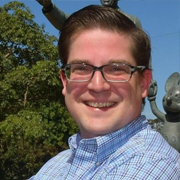 Michael Byrne
Editor-in-Chief
Mike "Magicman" Byrne has been a part of the MMOBomb family for years and serves as the site's current Editor-in-Chief. His love for MMOs and gaming in general has led him to covering games for numerous websites including Gamebreaker TV and XIV Nation.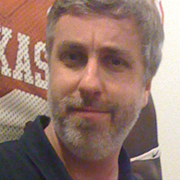 Jason Winter
Editor & Veteran Journalist
Jason Winter is a veteran gaming journalist, he brings a wide range of experience to MMOBomb, including two years with Beckett Media where he served as the editor of the leading gaming magazine Massive Online Gamer. He has also written professionally for several gaming websites.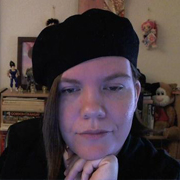 QuintLyn Bowers
Editor
QuintLyn is a long-time lover of all things video game related will happily talk about them to anyone that will listen. She began writing about games for various gaming sites a little over ten years ago and has taken on various roles in the games community.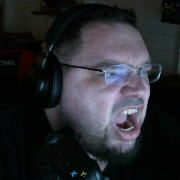 Troy Blackburn
Collaborator
Myth. Legend. Icon. No one uses these words to describe Troy, but don't tell him that. After years of reporting on the video games industry, the man they call Noobfridge is mostly known these days for hot takes and strong opinions - right or wrong, popular or unpopular.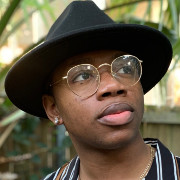 Anthony Jones
News Editor
Anthony Jones is a gaming journalist and late 90s kid in love with retro games. He started at Mega Visions as a news reporter covering the latest announcements, rumors, and fan-made projects. FFXIV has his heart in the MMORPGs scene.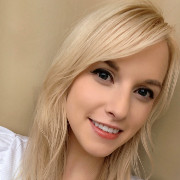 Aspen Pash
News Editor & Twitch Streamer
Aspen is an avid gamer currently residing in Japan. She is most attracted to games narrative design and is a huge fan of player choice in games. If Aspen is not playing games, she is most certainly writing about them.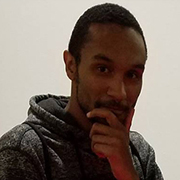 Marlowe Ethos
Show Host & Indie Developer
Marlowe posts his in-depth thoughts on current video games, the gaming industry and being an indie developer working on his first commercial game, Samurai Zero.
Wilfredo Rivera
Collaborator
Usually found soloing most games due to his introverted nature, his extroverted tendencies and unique charisma gives him a fun and opinionated look into gaming which he hopes creates conversation.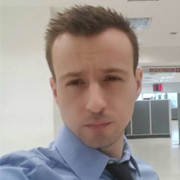 Luis Dobreira
Founder & Tech Wizard
Luis Dobreira founded MMOBomb back in 2008 and currently oversees the operations of the company behind MMOBomb, Digiwalls Media.
MMOBomb 4.0 is here!
More than just a massive update, MMOBomb was rebuilt from the ground up and gets new features.
Aspen Pash & Anthony Jones Joins MMOBomb
Aspen Pash & Anthony Jones joins the MMOBomb team.
QuintLyn Bowers Joins MMOBomb
QuintLyn Bowers, former GameBreaker editor, becomes editor on MMOBomb!
Polaris Network Partnership
MMOBomb Kicks Off New Partnership with Polaris Network, the Maker's sub-network for video game culture (It includes channels such as PewDiePie, The Yogscast, CaptainSparklez and more).
Brittany Vincent, joins MMOBomb
Veteran gaming journalist, Brittany Vincent, joins MMOBomb. She's also a prolific freelancer, contributing to outlets like G4TV, Joystiq, IGN, GamesRadar, Destructoid, Kotaku and more.
MMOBomb-Themed Weapons
MMOBomb and Reto-Moto have teamed up to give away a few exclusive MMOBomb-themed weapons and three free days of VIP membership!
MMOBomb Mascot In AirMech
MMOBomb mascot was revealed as a pet character in the game AirMech, and looks so awesome!
Former Massive Online Gamer Editor Joins MMOBomb
MMOBomb brings on former Massive Online Gamer editor Jason Winter, veteran gaming writer and editor joins as writer and podcast co-host.
MMOBomb Mascot Featured In Blacklight Retribution
MMOBomb mascot makes its first in-game appearance in Blacklight Retribution.
MMOHut Editor-in-Chief Becomes Editor on MMOBomb
MMOBomb brings on former MMOHut Editor-in-Chief, Michael Dunaway.
MMOBomb Partners With ScrewAttack
MMOBomb partners with ScrewAttack LLC for content collaboration and "Free to Play Weekly" joins the list of ScrewAttack.com shows.
MMOBomb Partners With Maker Studios Inc
MMOBomb partners with Maker Studios Inc (the #1 producer and distributor of online video) and the MMOBomb´s YouTube Channel joins the TGS network being featured with other top YouTubers in the network.
MMOBomb Partners With Overwolf ltd.
MMOBomb.com partners with Overwolf ltd. to offer multipurpose MMOBomb Client
Our adventure started back in 2008
Our adventure started back in 2008 with a small blog about MMO games. In April 2011 our website was relaunched and rebranded to MMOBomb.com featuring a bigger team and more content.
Our Partners
For more than 14 years, MMOBomb.com and Digiwalls Media partnered up with incredible companies including Sony Online Entertainment, Square Enix, Warner Bros Entertainment, Paradox Interactive, Bandai Namco, Wargaming, Perfect World Entertainment, Nexon, and hundreds more.