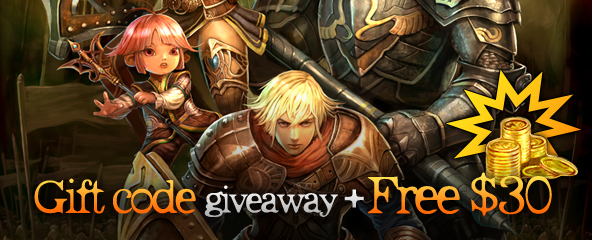 4Story Gift Code Giveaway
FREE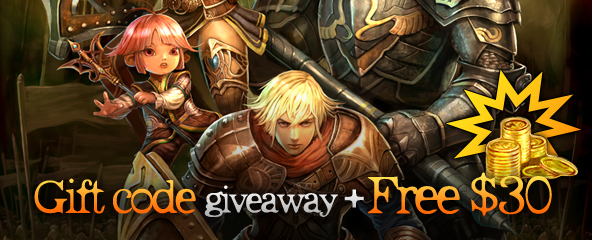 MMOBomb.com and Zemi Interactive are teaming up to bring you a free in-game items for 4Story. The code is only for the new users. They can be applied only during the registration. Don't miss out on this offer!
4Story is a 3D free-to-play fantasy MMORPG developed and published by Zemi Interactive. Join one of the three factions and pick from three races and six different classes.
How to get and use your Key:
Important Note: The code is only for the new users. They can be applied only during the registration
1. Log in to your MMOBomb account to get your key. If you don't have one, register for free HERE.
2. Copy and paste your key to a safe place as you may not be able to retrieve it once closing your browser.
3. Please click on "Do you have Keycode?" in the registration page and enter your keycode.
4. Receive verification message.
5. See your verification code posted.
6. Receive your congratulation message.
7. Enter the game and click on your Premium Storage on the bottom side of your screen.
8. Check your items. Move your cursor on the item to read tooltip.
9. Make sure you never miss a giveaway, sign up for our daily newsletter, it´s free!
10. Enjoy your bonus content.
Description of the Gift Code:
Sturdy Sack (90days) - 3
Super Drop Rate Potion - 5
Special EXP Potion - 5
Premium MP increase Potion - 30
Premium HP increase Potion - 30
Panacea of HP - 30
Panacea of MP - 30
Saddle of Swiftness - 1
Bonus:
They are giving away $30 worth of points, which is 3000 points, to all new players who play 1 hour per day for 30 days. Each player should:
1. Play for at least 1 hour per day.
2. Play for 30 days.
3. Write a ticket to the administration
a. Title should be : Newbie event reward
b. Content should be : I want Newbie event reward. My gift code number is … (Should write the gift code they entered during registration.)
4. GMs will give manually 3000 points of Bonus Points after checking the played time and the entered serial key number.
4Story Trailer
More Giveaways:
Games You May Like