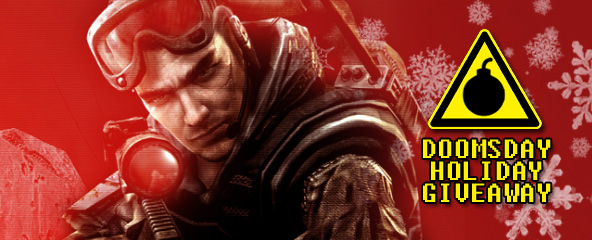 MMOBomb.com and Aeria Games have teamed up to give our users a code key which will grant free in-game items for Alliance of Valiant Arms (AVA)! To get your code key you just need to click on the button bellow.
Your browser does not support iframes. For having access to this giveaway you need to enable them.
How to get and use your Key:
IMPORTANT: You need make a character in-game first, before redeeming your key. it's very important because if a character doesn't exist yet, the key will be lost for good.
1. Log in to your MMOBomb account to get your key. If you don't have one, register for free HERE.
2. Copy and paste your key to a safe place as you may not be able to retrieve it once closing your browser.
3. Login or create an Aeria Games account
4. Download and install AVA
5. Create a character in-game. If you do not create a character FIRST, your key will become invalid.
6. Go HERE and enter the key into box provided, then click "redeem".
7. Make sure you never miss a giveaway, follow our updates via Facebook or Twitter!
8. Have Fun
The Key Includes:
This package contains the following items:
Python (7 Days) x1
Rose-Engraved Knife (7 Days) x1
BlackBear Grenade (7 Days) x1
EXP Up 100% (1 Day) x1
AVA First Impressions video: