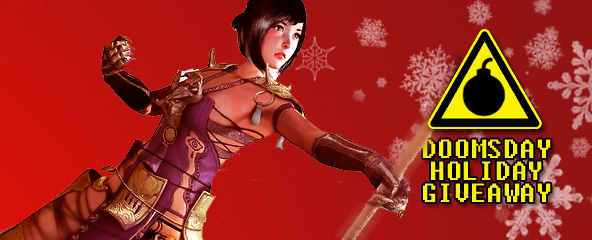 MMOBomb.com and Webzen have teamed up to give our users a code key which will grant a free in-game item for C9: Continent of the Ninth Seal! To get your code key you just need to click on the button bellow.
Your browser does not support iframes. For having access to this giveaway you need to enable them.
How to get and use your Key:
1. Log in to your MMOBomb account to get your key. If you don't have one, register for free HERE.
2. Copy and paste your key to a safe place as you may not be able to retrieve it once closing your browser.
3. Visit Item Giveaway Event page.
4. Login in to the website, redeem your Item Code on Item Code Redemption page and enter your beta key number, then click "Redeem".
** If you are new on Webzen.com, please create new account.
5. Wait until your input key digit numbers is verified, and click "Confirm"
6. After you have activated the Item Code, login in to your character and check Cash shop Gift chest for the item.
7. Make sure you never miss a giveaway, follow our updates via Facebook or Twitter!
8. Have Fun
The Key Includes:
Morris' Accessory Giftbox.
The Morris' Accessory Giftbox is a random box that contains magic/rare accessory item.
c9 First Impressions video: