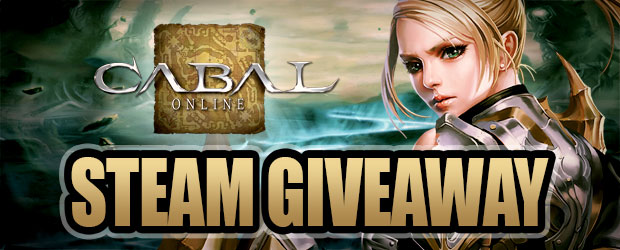 MMOBomb and ESTsoft have teamed up to welcome CABAL Online to Steam with a free Blessing Bead Plus (7 Days) giveaway. To get your code key you just need to click on the button below. Get your key now while supplies last!
Your browser does not support iframes. For having access to this giveaway you need to enable them.
CABAL Online is a sprawling free-to-play MMO offering a fluid gameplay experience that's easy to learn & challenging to master, set on the rugged backdrop of a complex and vivid world ripe for exploration and adventure.
How to get and use your Key:
Please read and follow the instructions bellow:
1. Log in to your MMOBomb account. If you don't have one, register for free HERE.
2. Click on the big yelow button at the top. Copy and paste your key to a safe place as you may not be able to retrieve it once closing your browser.
3. Launch CABAL Online via Steam or visit the Official Website to create an account or login
4. Visit the Item Shop in-game or from http://www.cabal.com
5. Click on the "Plus" tab, then click on the "Coupon" option on the side-bar.
6. Enter your coupon code here, and redeem from your Coupon Box to instantly receive your Blessing Bead Plus (7-Day) in your in-game cash inventory!
7. Make sure you never miss a giveaway, follow our updates via Facebook, Twitter!
8. Enjoy the game! Have Fun!
Share if you like this giveaway!
[easy-share buttons="facebook,twitter,google,reddit" counters=1
hide_names="yes" message="yes" counter_pos="inside" native="no"
total_counter_pos="rightbig" template="metro"]
This code contains the following items:
⦁ Blessing Bead Plus (7-Day)
Note:
1. Each account can only claim 1 code for each Gift Pack.
2. Each code can only be used once.
3. Keys Expire on 4/05/2016
Gameplay Video:
Need Help?
Having problems with your key? Please visit our help center HERE.

[otw_is sidebar=otw-sidebar-1]


[otw_is sidebar=otw-sidebar-2]