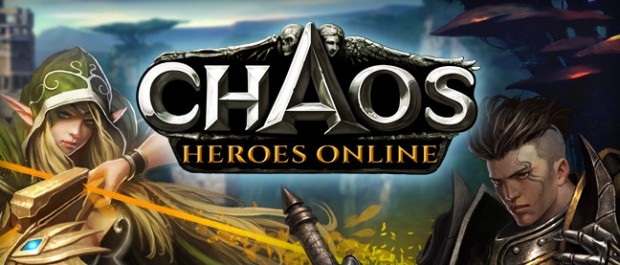 MMOBomb has teamed up with Aeria Games to give away Closed Beta keys for Chaos Heroes Online. To get your code you just need to click on the button below. Don't miss out on this offer!
Your browser does not support iframes. For having access to this giveaway you need to enable them.
Chaos Heroes Online is a MOBA where two teams of five players battle to destroy the enemy base. In Chaos Heroes Online, every player has the chance to turn the game around until the end of the match.
How to get and use your Key:
1. Log in to your MMOBomb account to get your key. If you don't have one, register for free HERE.
2. Copy and paste your key to a safe place as you may not be able to retrieve it once you close your browser.
3. Sign up for an Aeria Games account if you don't already have one.
3. Head to this page and login.
4. Enter your beta code on that page. You will then be directed to a page that has a download link for the game client.
5. Open the game client and it will begin downloading and patching. Once you log in, you'll be able to join the battle and play Chaos Heroes Online!
6. Make sure you never miss a giveaway, follow our updates via Facebook, Twitter!
7. Have Fun!
Share if you like this giveaway!
[easy-share buttons="facebook,twitter,google,reddit" counters=1 hide_names="yes" message="yes" counter_pos="inside" native="no" total_counter_pos="rightbig" template="metro"]
Chaos Heroes Online Trailer: