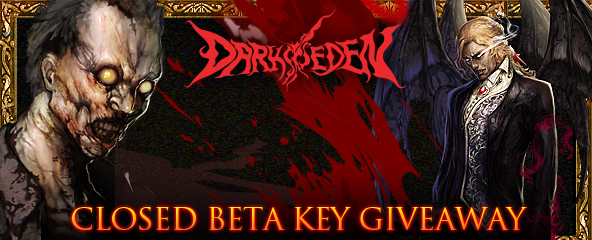 DarkEden Closed Beta key Giveaway
FREE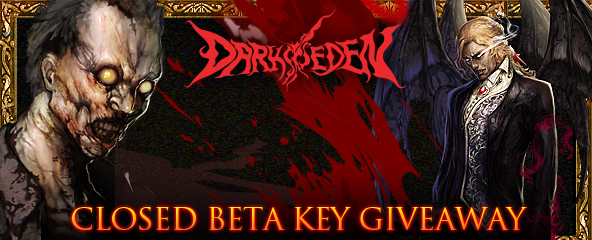 MMOBomb.com and Ignited Games are pleased to present our users with a invite to the return of DarkEden. To get your closed beta key you just need to click on the button bellow. Don't miss out on this offer!
DarkEden is a throwback to the golden age of MMORPGs, featuring classic hack-and-slash action and isometric 2D visuals. Players choose between three available races, including vicious Vampires, human Slayers and beastly Ousters, and battle for control of Eslania.
How to get and use your Key:
1. Log in to your MMOBomb account to get your key. If you don't have one, register for free HERE.
2. Copy and paste your key to a safe place as you may not be able to retrieve it once closing your browser.
3. Register your Ignited Games account and log onto the DarkEden website: http://dk.ignitedgames.com/
4. Click on "Redeem Beta Keys" button on the website: http://dk.ignitedgames.com/center/default.asp?skipintro=true
5. Enter your closed beta key to activate!
6. Make sure you never miss a giveaway, sign up for our daily newsletter, it´s free!
7. Have fun!
More Giveaways:
Games You May Like