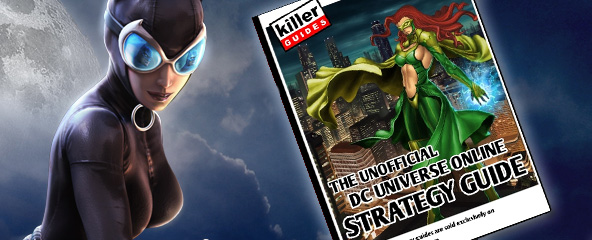 DC Universe Online Guide Giveaway (Worth $29.99)
FREE


Because we love you guys MMOBomb.com and Killer Guides are teaming up to give our users the great opportunity to win a free DC Universe Online Guide (Worth $29.99).
Unfortunately we only have 10 guides to offer (worth $299,9) because this cool guides are not cheap. Usually to get a Killer guide you have to buy through the store at http://www.killerguides.com where you can find lots of guides. So don´t miss this offer!
How to get your free guide:
Easy, you just need to be registered at MMOBomb and answer to this simple question:
"What's one word to describe DC Universe Online?"
Leave your answer in the comments below.
Note:
This giveaway will run from November 18 to December 8 2011. The winners will be published during the following days in this post and will receive a notification via email, so please use a valid email and check your mailbox.
Winners:
justazxx
AngelKingUltra
gYncet
s1volu
bezinhob
Deathtitan666
jkplayer
Hacchan
bishop1911
AlexTyfun
More Giveaways:
Games You May Like