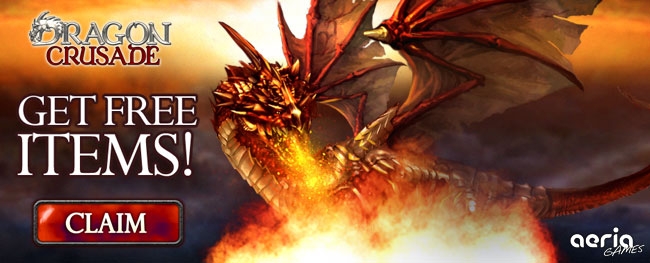 Dragon Crusade Platinum Pack Giveaway
FREE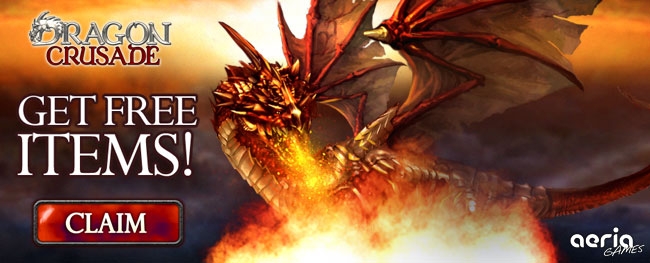 MMOBomb.com and Aeria Games have teamed up to give our users a code key which will grant you free in-game items for Dragon Crusade. To get your key you just need to click on the button below. Don't miss out on this offer!
Dragon Crusade is a dynamic medieval world which allows players to craft their own tales of the rise and fall of empires in an ever-evolving landscape and forces them to adapt and grow if they want to stay ahead of the competition.
How to get and use your Key:
1. Log in to your MMOBomb account to get your key. If you don't have one, register for free HERE.
2. Copy and paste your key to a safe place as you may not be able to retrieve it once closing your browser.
3. Visit the official website and create your account, or log-in to your existing one.
4. Click on your character icon in the top-left corner of the game to open the Account window
5. Click "Gift Pack" near the top-right of the Account window
6. Enter your code in the box next to "Serial No." and click OK
7. Click claim and proceed to Express Center (green icon, top-right corner) to claim the items
8. Make sure you never miss a giveaway, follow our updates via Facebook, Twitter or sign up for our daily newsletter, it´s free!
9. Have Fun
The Platinum Pack Includes:
• 7x Resource Pack - Resource packs will provide you with the ever-important materials needed to construct buildings and train troops.
• 5x Medium EXP Potion - Gain a level advantage over your opponents with the EXP potion.
• 300x Gem Fragments - Gem fragments can be exchanged for valuable items at the Capital.
• 300x Scrolls - Scrolls make sure your kingdom develops at the quickest possible pace.
More Giveaways:
Games You May Like