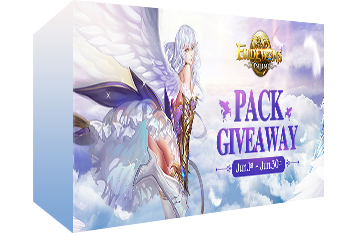 Eudemons Online Gift Pack Key Giveaway
FREE
MMOBomb has partnered with Eudemons Online team to bring a special Free gift Pack key for our new players to experience the new Arrow Fury expansion! The pack will give your several amazing prizes to help you to build up your character!
To unlock your key instantly you just need to complete all the steps on the top. Get your key now while supplies last!
How to use your Key:
1. Sign up for FREE on the Event Page
2. Download the game and login to create a new character.
3. Login the event page with your account and input the code.
4. Login the game and find Lorraine (Cronus 221,632) to claim the pack.
This key contains the following:
⦁ One Million Gold
⦁ Graceful Fiery Soul Pack (30 Days)
⦁ Elf Nevaeh Pack (Eudemons)
⦁ Sea of Stars (14 Days)
⦁ Luxury Moonlight Pack
⦁ One set of Super Equipment
⦁ one Super Weapon
Note:
1. Each key can be redeem just once and each person cannot redeem more than one of these codes.
2. This giveaway ends on June 30th (PST).
About:
Eudemons Online is a Free-To-Play fantasy MMORPG presented by NetDragon. In this mythic world, you can choose to be a Warrior, a Mage, a Paladin, a Vampire, a Necromancer or a Shadow Knight and the new class, ranger...
More Giveaways:
Games You May Like