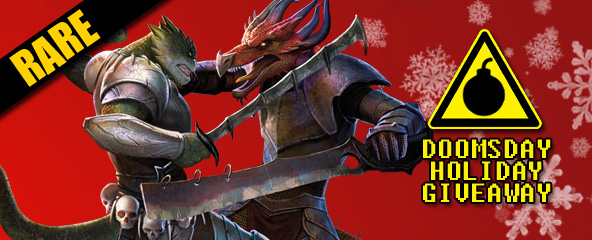 MMOBomb.com and Sony Online Entertainment (SOE) have teamed up to give our users a free in-game gift (special Dimensional Pocket deed – area access) for Everquest 2. We have 50 Keys to offer, they're quite valuable and rare, so to get your key just need to follow the instructions below.
0 KEYS LEFT!
How to get your Key:
Easy, you just need to Register on MMOBomb and follow us on Facebook, Youtube and Twitter (if you don´t have an account for example on Twitter, it's ok), and send an email to giveaway@mmobomb.com with the subject line "I am a MMOBomber and I want the Everquest 2 gift". In the email please include your Station ID and Character name.
We'll select the lucky MMOBombers during the month of January 2013 so please check your claim window in-game.
The Key Includes:
Fall of the Estarim: Dimensional Pocket – Deed of Ownership
Enjoy your last moments on earth and cozy up in your very own Dimensional Pocket Deed. This eerie ebode has an apocalyptic vista fitting for this momentous occasion. This will be made available to 50 lucky fans. To claim visit the claim window in-game.
Everquest 2 First Impressions video: