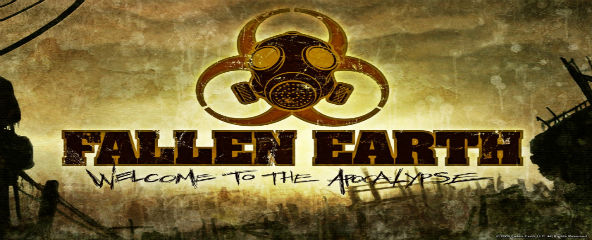 MMOBomb.com and GamersFirst have teamed up to give our users a code key which will grant a free in-game item for Fallen Earth! To get your code key you just need to click on the button bellow.
Your browser does not support iframes. For having access to this giveaway you need to enable them.
How to get and use your Key:
1. Log in to your MMOBomb account to get your key. If you don't have one, register for free HERE.
2. Copy and paste your key to a safe place as you may not be able to retrieve it once closing your browser.
3. Don't have a GamersFirst account? Click here to create one. Or Log into your GamersFirst account.
4. Click the "Redeem Code" link in the upper right.
5. Enter your code in the box and click enter. Choose your character and you are ready to go! Your item will be sent to your chosen character's in-game mailbox.
6. Make sure you never miss a giveaway, follow our updates via Facebook or Twitter!
7. Have Fun
The Key Includes:
– The code redeems 3 days of Commander Premium and a Prairie Chicken Mount.
Who doesn't want a handsome, tamed Prairie Chicken to trek the badlands on?! A little radiation has made these 'chick mounts a hot item for wasteland travelers. These fine-looking mounts feature 60 Strength, 150 Fuel Efficiency, 24,000 Stamina, 200 HP, 24 slots and conveniently enjoy a little Horse Feed for fuel.
Fallen Earth First Impressions video: