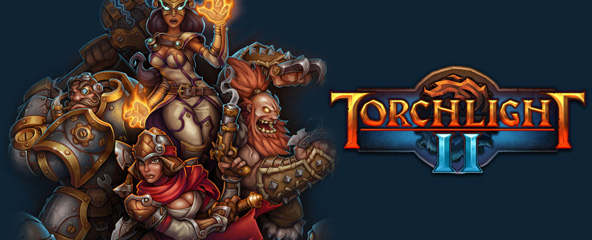 Thanks to the awesome people from Perfect World Entertainment, we are going to reward the MMOBomb army with nine Torchlight 2 steam codes.
Torchlight 2 takes you back into the quirky, fast-paced world of bloodthirsty monsters, bountiful treasures, and sinister secrets – and, once again, the fate of the world is in your hands!
0 STEAM CODES LEFT!
How to get your Torchlight 2 Stem code:
How to join the MMOBomb army and win a Torchlight 2 Steam code? Easy you just need to select what MMOBomb army you want to join, we will give 3 random Torchlight 2 Steam codes for each army. You can also join all the 3 MMOBomb Armies to get even more chances to win.
MMOBomb Facebook Army: Register on MMOBomb and follow us via Facebook. Please also Share the post about our giveaway with your friends, they will appreciate it.
MMOBomb Youtube Army: Register on MMOBomb and follow us via Youtube. Also complete the following sentence: "I will win a Torchlight 2 Steam Code Item because… " Leave your sentence HERE in the youtube comments.
MMOBomb Private Army: Register on MMOBomb and follow us via Newsletter, (Check your email because you will receive a verification message and confirm your email). If you are a subscriber of the MMOBomb giveaway alerts you don´t need to subscribe to the newsletter. With the same email address send an email to giveaway@mmobomb.com with the subject line "I am a MMOBomber and I want to play Torchlight 2".
We'll select the 9 lucky MMOBombers on January 7, we'll be picking and notifying the winners via email, Facebook and Youtube so please check your accounts.
Torchlight 2 Trailer:
Lucky Winners:
-Feut Fists
-Kenny Townsend
-Elettrocardiogramma Piatto
-Elex drake
-ThirdOscillator
-Maske031
-KittyCareTaker
-Trevor Mills
-jeff chavez