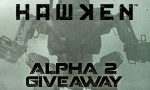 HAWKEN Alpha 2 Key Giveaway
FREE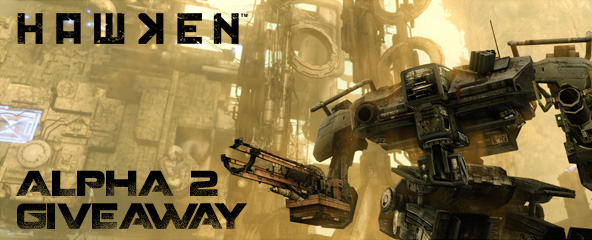 MMOBomb.com and Adhesive Games are pleased to present our users with a invite to HAWKEN Alpha 2 test. We only have 10 Alpha Keys to offer, they're quite valuable and limited at the moment, but with a little luck maybe more will come in the future. So if you want to get one of these rare beta keys just follow the instructions below.
Hawken is a free to play multiplayer mech combat game. Expect an intense battle experience that captures the feeling of piloting a heavy war machine while keeping the action fast-paced and strategic.
0 KEYS LEFT!
How to get your Key:
So what you need to do to be a true MMOBomber and get a key? Easy just follow the instructions.
STEP 1. A true MMOBomber is registered in the site and follow us via Newsletter, Facebook, Twitter and Youtube (You don´t really need to follow us via social networks, it's optional but you win extra chances). Also if you like this giveaway and want more keys, give us a help and Share or Like / Retweet our giveaway, that will convince the devs.
STEP 2. Send an email to giveaway@mmobomb.com with the subject line "I am a true MMOBomber and I want to play Hawken". In the email please include your MMOBomb username, and your social usernames that you use to follow us on social networks.
We'll select the lucky MMOBombers during the next weeks. We'll be picking and notifying the winners via email.
HAWKEN Gameplay Preview:
Lucky Winners:
1 - azrakelz
2 - nitaihat12
3 - Adrian87
4 - datoamo
5 - Zombiemilitant
6 - GoodCharles
7 - Shizaku
8 - dano0b
9 - GTGamma
10 - Kyssari
More Giveaways:
Games You May Like