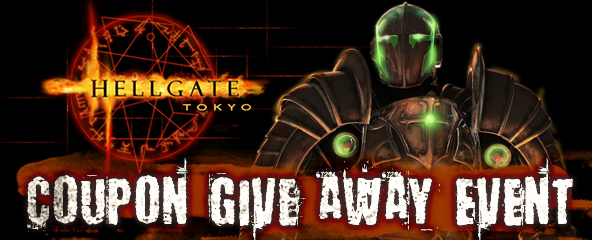 Hellgate Global Christmas Giveaway
FREE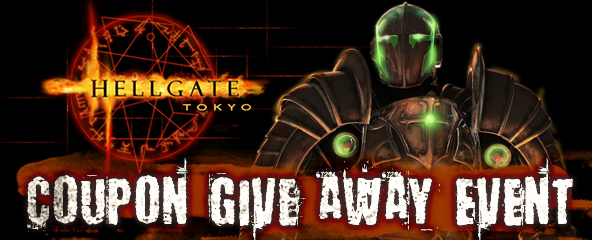 MMOBomb.com and T3Fun are teaming up to bring you a free in-game items for Hellgate Global. Don't miss out on this offer!
Hellgate is an online, action RPG that allows you to play in a first-person or third-person perspective. set 27 years into the future, an ancient prophecy made centuries ago has come true and the gates of hell have opened. Prepare for a struggle for survival.
How to get and use your Key:
1. Log in to your MMOBomb account to get your key. If you don't have one, register for free HERE.
2. Copy and paste your key to a safe place as you may not be able to retrieve it once closing your browser.
3. Create a T3Fun account. http://www.t3fun.com/Home/Home.aspx
4. Log-in to Hellgate Global and create your first character.
5 .Upon a successful character creation, log-in to the Hellgate Global Website.
6. Under the Support Tab, click on Mail Inquiry to make a ticket for Hellgate Global (make sure to select Hellgate from the drop down option).
7. After a successful validation of the Coupon Code, the reward item will be sent through your character's in-game mail.
8. Train or level that character up to Level 20 and you'll get 1pc Act 3 Entrance Ticket. (An Act 3 Entrance Ticket will allow your whole account to access Hellgate Global's Content starting from Act 3 up to Abyss)
9. Make sure you never miss a giveaway, sign up for our daily newsletter, it´s free!
10. Enjoy your bonus content.
Notes:
1. Maximum of one coupon per account.
2. Rewards will only be given to one character of choice.
3. Coupon Codes can only be used by accounts that were created on December 8, 2011
onwards.
Giveaway Items:
1 - Reward for Character Creation
a. Health Candy - 50pcs
b. Mana Candy – 50pcs
2. Reward for Reaching Level 20
a. 1pc Act 3 Entrance Ticket
Hellgate Gameplay Trailer
More Giveaways:
Games You May Like