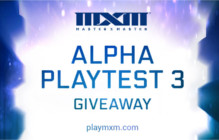 MXM Alpha Test 3 Key Giveaway (More Keys!)
FREE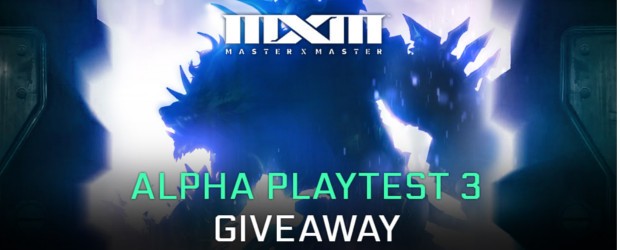 MMOBomb.com and NCSoft have partnered up to get you access to the upcoming third Alpha test (running August 25-31) for MXM, the action MOBA with cameos from some of your favorite NCSoft characters. To get your code key you just need to click on the button below. Get your key now while supplies last!
MXM is an action MOBA with a revolutionary TAG system – which allows you to swap between two characters mid-combat – multiplying the depth of strategy. With a diverse selection of Masters to choose from – including brand new characters as well as known characters from NCSOFT titles like Blade & Soul and Guild Wars 2 – and a variety of PvE and PvP modes with co-op options in both, players can challenge opponents with a deadly fusion of Masters in beautifully crafted battlegrounds.
How to get and use your Key:
1. Log in to your MMOBomb account to get your key. If you don't have one, register for free HERE.
2. Click on the big yellow button at the top. Copy and paste your key to a safe place as you may not be able to retrieve it once closing your browser.
3. Log into or create your NCSoft account here.
4. Click "Apply Code," enter your code and click "Activate"
5. Follow the download instructions to get started.
6. Make sure you never miss a giveaway, follow our updates via Facebook, Twitter!
7. Enjoy the game! Have Fun!
This code contains the following items:
⦁ 1 Key granting access to the MXM Alpha 3 test running from August 25-31
Featured Video
Note:
1. Each code can be redeem just once and each person cannot redeem more than one of these codes.
Need Help?
Having problems with your key? Please visit our help center HERE.
More Giveaways:
Games You May Like