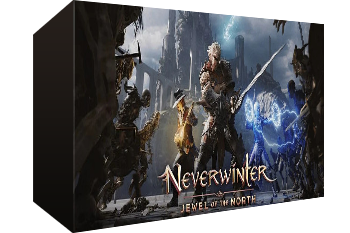 Neverwinter Adventurer's Support Pack Key & Prizes
FREE
To celebrate the Neverwinter: Jewel of the North update, Perfect World Entertainment has granted MMOBomb amazing prize packages including Neverwinter Adventurer's Support Pack Keys and other prizes.
How to use your Key:
1. Install and launch the Arc client if you haven't already done so.2. Select the gear logo at the top right of the client.3. Select "Activate a Product" and enter the item code.4. Enter the game and visit the Zen Store.5. Rewards can be found on the "Promotions" tab.
This Giveaway contains the following:
- Adventurer's Support Pack Key:⦁ Stone of Health⦁ Bag of Holding⦁ Adventurer's XP Booster⦁ 10x Scroll of Life ⦁ 10x Teleport Scroll –Protector's Enclave ⦁ 25x Divine Injury Ki
Note:
1. Please note that this key is redeemable for the PC (Arc) version of Neverwinter only, and is claimable only once per account, through the "Promo" tab via the Claims Agent NPC.
About:
Neverwinter's 21st module, Jewel of the North, allows all adventurers the opportunity to experience all of the epic content the free-to-play Dungeons & Dragons MMORPG has to offer like never before. Neverwinter: Jewel of the North introduces a brand-new class, the iconic and multi-skilled Bard class, and features major quality of life improvements, including a new streamlined leveling system, which makes content more accessible for adventurers of all experience levels. Neverwinter: Jewel of the North is available now on PC.
More Giveaways:
Games You May Like