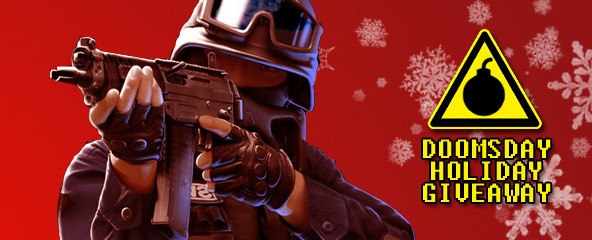 MMOBomb.com and SG Interactive have teamed up to give our users a code key which will grant a free in-game weapon for Project Blackout! To get your code key you just need to click on the button bellow.
Your browser does not support iframes. For having access to this giveaway you need to enable them.
How to get and use your Key:
1. Log in to your MMOBomb account to get your key. If you don't have one, register for free HERE.
2. Copy and paste your key to a safe place as you may not be able to retrieve it once closing your browser.
3. Go to http://gamerage.com/coupon.
4. Select your game in the '*Select Game' section.
5. Enter the coupon code above in the '*Coupon Code' section.
6. Enter in your User ID in the '*User ID' section.
7. Enter in your Password in the '*Password' section.
8. Log into the game of your choice and your free gift should be in your inventory.
9. Make sure you never miss a giveaway, follow our updates via Facebook or Twitter!
10. Have Fun
The Key Includes:
SG 550 S D Assault Rifle (3 day use)
Equipped with a dot sight, this power rifle is camouflaged with its mixed patterns of dark down and coyote tan to provide versatility in nearly any terrain.
Project Blackout First Impressions video: