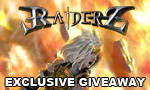 RaiderZ Open Beta Exclusive Item Pack Giveaway
FREE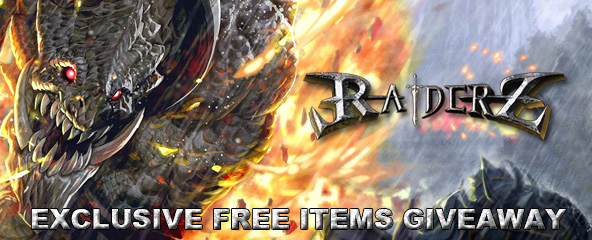 To celebrate the RaiderZ Open Beta (October 24), MMOBomb.com have teamed up with Perfect World Entertainment to give out exclusive code keys which will grant you rare in-game items for RaiderZ. All four items are rare and have an extremely low drop rate. Players may begin redeeming these codes once the RaiderZ open beta launches on 10/24/2012 so get your key now and keep it in a safe place. To get your key you just need to click on the button below
How to get and use your Key:
1. Log in to your MMOBomb account to get your key. If you don't have one, register for free HERE.
2. You may redeem your codes once the RaiderZ open beta launches on 10/24/201 so copy and paste your key to a safe place as you may not be able to retrieve it once closing your browser.
3. Visit the RaiderZ official website.
4. Register for a free account or log in, if you already have a Perfect World account.
5. Head to the Key Redemption menu, and select the server and character you want to receive the item.
6. Enter your key code and hit submit! (on 10/24/2012)
7. The item will appear in the selected character's mailbox.
8. Note that you will need to have downloaded and installed the RaiderZ open beta client and have created a character. The RaiderZ open beta launches on October 24, 2012!
9. Make sure you never miss a giveaway, follow our updates via Facebook, Twitter or sign up for our daily newsletter, it´s free!
10. Have Fun
This key Includes:
All four items are rare and have an extremely low drop rate. They allow players to temporarily transform themselves into various creatures and beasts.
- Ogre Transformation Crystal (The most rare and powerful of these crystals, the one that is 100% exclusive to MMOBomb readers)
- Rabbit Transformation Crystal
- Cat Transformation Crystal
- Doming Transformation Crystal
Note:
Players may begin redeeming these codes once the RaiderZ open beta launches on 10/24/2012. These codes will expire on 11/30/2012.
RaiderZ Gameplay Preview
More Giveaways:
Games You May Like