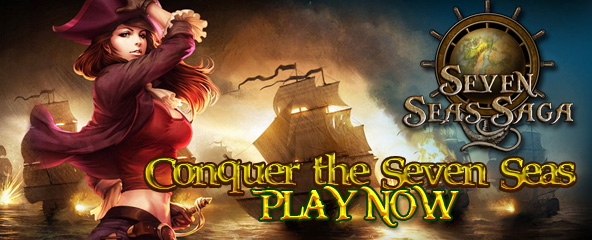 Seven Seas Saga Gift Pack Giveaway
FREE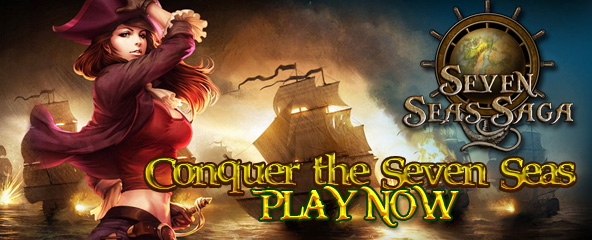 MMOBomb and Lekool have teamed up to give our users free in-game items for Seven Seas Saga. This gift pack will help to make your journey of adventure as easy as possible! To get your code key you just need to click on the button below.
Seven Seas Saga is a free to play browser-based ship simulation and sea battle MMO that revolves around the world of pirates and privateers.
How to get and use your Key:
1. Log in to your MMOBomb account to get your key. If you don't have one, register for free HERE.
2. Copy and paste your key to a safe place as you may not be able to retrieve it once closing your browser.
3. Create an account HERE
4. Enter the game and locate "Periodic" at the bottom right of screen.
5. On the Periodic window, click "Opening Events".
6. Click "Welfare" tab.
7. Paste the newbie code and click "Claim", system will notify you in chat that you have successfully claimed the newbie pack.
8. Rewards can be located by clicking Ship, captain and crew info, hotkey [B].
9. Make sure you never miss a giveaway, follow our updates via Facebook and Twitter!
10. Have Fun!
This Key contains the following items:
1. 10k Condensed Ration
2. 10k Special Roundshot
3. 10k Special Chainshot
4. 10k Special Grapeshot
5. Sher's Treasure map
6. Water-proof Paint.
Note:
Codes can be used only on lekool Seven Seas Saga and only once for each account.
More Giveaways:
Games You May Like