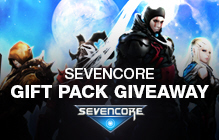 Sevencore Gift Pack Giveaway ($30 worth)
FREE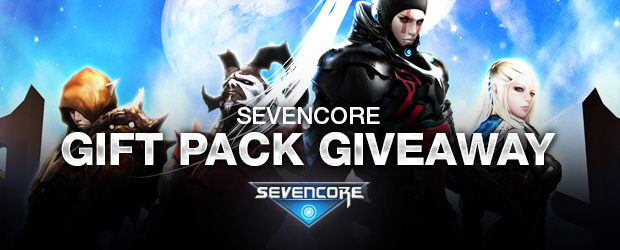 MMOBomb have partnered with WEBZEN to bring our members a special gift pack for SEVENCORE. Each gift pack will contain $30 worth of items, including 1 Incubation Chest, 3 Experience Elixirs, 1 Star Turtle Invitation and much more! To get your code key you just need to click on the button below. Get your key now while supplies last!
SEVENCORE is a free-to-play MMORPG in a world that combines science fiction with elements of fantasy.
How to get and use your Key:
1. Log in to your MMOBomb account to get your key. If you don't have one, register for free HERE.
2. Click on the big yelow button at the top, and copy your key. The key will be temporarily saved for you, so you can go back to this page later and get your key back.
3. Visit the Sevencore official page to download the game client and install SEVENCORE. If you are new to WEBZEN, please create an account.
4. Choose a server and create a new character. (**Please skip steps 3 and 4 if you are already a SEVENCORE player.)
5. Visit one of following links and enter the item key:
Balmung (English) server - http://en.sevencore.webzen.com/Services/RedeemCoupon/
Excalibur (Spanish) server - http://es.sevencore.webzen.com/Services/RedeemCoupon/
6. Select Server, Select Character. Click "Submit" and begin your adventure!
7. Make sure you never miss a giveaway, follow our updates via Facebook, Twitter!
8. That's it, enjoy!
This code contains the following items:
Each gift pack will give all SEVENCORE players:
⦁ 1 Incubation Chest (30 Days)
⦁ 3 Experience Elixirs (1 Day)
⦁ 3 Quest Experience Elixir (1 Day)
⦁ 200 Health Potion(A)
⦁ 200 Mana Potion(A)
⦁ 400 Mana Cell(A)
⦁ 10 Impure Soulite E
⦁ 1 Star Turtle Invitation
More Giveaways:
Games You May Like