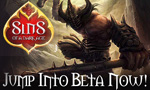 Sins of a Dark Age Closed Beta Key Giveaway
FREE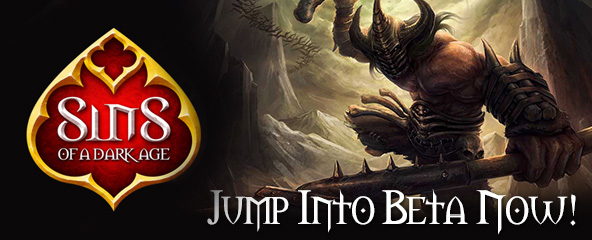 MMOBomb.com and Infinite Game Publishing are pleased to present our users with an invite to Sins of a Dark Age closed Beta test. To get your beta code key you just need to click on the button below. Don't miss out on this offer!
Sins of a Dark Age is a unique 3D free to play MOBA game. True to MOBA form, there are lanes, towers and plenty of minions to kill but in Sins of a Dark Age there are layers on top of this MOBA fundamental base that make for a completely new experience.
How to get and use your Key:
1. Log in to your MMOBomb account to get your key. If you don't have one, register for free HERE.
2. Copy and paste your key to a safe place as you may not be able to retrieve it once closing your browser.
3. Create an account at SinsofaDarkAge.com
4. after signing up log in and click on the support icon. Enter your beta key where prompted
5. Download the Client
6. Make sure you never miss a giveaway, follow our updates via Facebook or Twitter!
7. Have Fun!
Sins of a Dark Ager Trailer:
More Giveaways:
Games You May Like