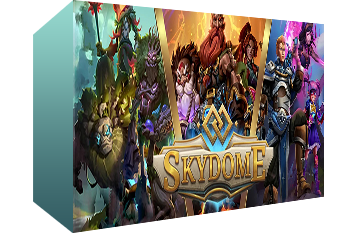 Skydome Closed Beta Key Giveaway
FREE
MMOBomb and Gamigo group have partnered up to score YOU a closed beta access key for Skydome!
To unlock your key instantly you just need to complete all the steps on the top. Grab your key NOW while supplies last!
How to use your Key:
1. Complete all steps on the top to unlock your key
2. Visit the Skydome page here and sign up.
3. Redeem your Closed Beta key on the Glyph Launcher.
This key contains the following:
⦁ Skydome Closed Beta Keys
Note:
1. Each key can be redeemed just once and each person cannot redeem more than one of these keys.
About:
With a unique game play mix of tower defense and MOBA, Skydome is an exhilarating multiplayer experience for up to 4 vs 4 players.
More Giveaways:
Games You May Like