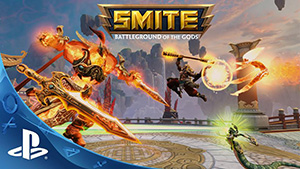 SMITE PS4 Alpha Access Giveaway (Europe)
FREE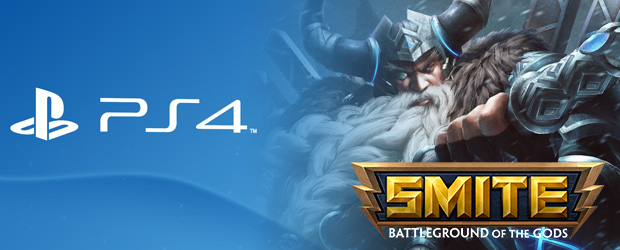 class="aligncenter size-full wp-image-48856" />
MMOBomb and Hi-Rez Studios have partnered up to score YOU alpha access keys to SMITE for Playstation 4 (*Europe only, PlayStation Plus not required). To get your code key you just need to click on the button below. Get your key now while supplies last!
SMITE is the online Battleground of the Gods, a free to play mythology-themed action game for the PC and soon to be on PlayStation 4.
How to get and use your Key:
Please read and follow the instructions bellow:
1. Log in to your MMOBomb account. If you don't have one, register for free target="_blank">HERE.
2. Click on the big yelow button at the top. Copy and paste your key to a safe place as you may not be able to retrieve it once closing your browser.
3. Turn on your PlayStation 4, and log into your PlayStation Network account.
4. Enter the PlayStation Store.
5. In the left hand menu bar, scroll to the bottom and select "Redeem Codes."
6. Enter your Access Key, click Continue, then confirm your free download of SMITE.
7. Make sure you never miss a giveaway, follow our updates via href="http://www.facebook.com/mmobomb" target="_blank">Facebook, Twitter!
8. Enjoy the game! Have Fun!
This key contains the following items:
⦁ The Alpha keys grant full access to SMITE, but come without any additional extras. The Alpha version of SMITE contains the full game, including all six game modes. Currently there is only a small selection of gods available (first five free gods, and any gods on rotation). More content, including an updated map and the amount of gods should be coming soon.
Notes:
1. You do not need PlayStation Plus in order to play SMITE
2. There is no NDA on the current Alpha
3. Each account can only claim 1 code.
4. Each code can only be used once.
Trailer:
Need Help?
Having problems with your key? Please visit our help center href="https://www.mmobomb.com/help" target="_blank">HERE.
More Giveaways:
Games You May Like