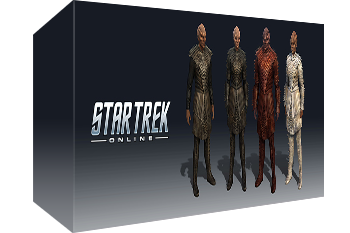 Star Trek Online Klingon Personnel Pack Key Giveaway
FREE
To celebrate the launch of Star Trek Online's new PC update, House United, MMOBomb and Perfect World Entertainment have partnered up to score YOU a free Klingon Personnel Pack Key for Star Trek Online (PC Version).
To unlock your key instantly you just need to complete all the steps on the top. Get your key now while supplies last!
How to use your Key:
1. Complete all steps to unlock your key.
2. Learn how to claim your code by visiting this link: https://www.arcgames.com/en/games/star-trek-online/news/detail/11078423
This key contains the following:
Klingon Personnel Package
⦁ Klingon Miracle Worker Bridge Officer
⦁ T'KuvmaUniform (from Star Trek: Discovery)
⦁ Klingon Species Unlock (allows Starfleet officers to create Klingon Captains)
⦁ 12 Inventory Slots
⦁ 12 Bank Slots
Notes:
1. Codes are only redeemable for the PC version of Star Trek Online.
2. All keys expire on December 31, 2022.
About:
Star Trek Online: House United invites Captains from around the world to experience the highly anticipated finale to the Klingon Civil War, a longstanding conflict which has torn the Klingon Empire apart. The new season introduces two exciting featured episodes centered around Star Trek: Discovery's L'Rell (voiced by Mary Chieffo), as well as Aakar (RobertO'Reillyfrom Star Trek: The Next Generation), General Martok (J.G Hertzlerfrom Star Trek: Deep Space Nine) and Adet'Pa (Rekha Sharmafrom Star Trek: Discovery). House Unitedgives Captains the opportunity to earn exclusive rewards by completing tasks in a Special Event and participating in a brand-new Task Force Operation.
More Giveaways:
Games You May Like