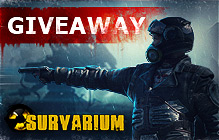 Survarium Free Premium And Currency Giveaway
FREE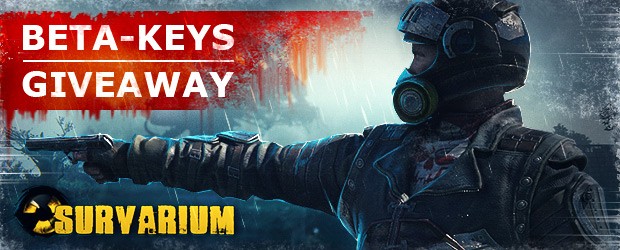 MMOBomb has partnered with Vostok Games to bring our members an exclusive gift key for Survarium, the key will unlock one week of premium along with 10,000 in-game currency. To get your code key you just need to click on the button below. Get your key now while supplies last!
Survarium is a post-apocalyptic online FPS game. If you are looking for a shooter where skills matter, look no further!
How to get and use your Key:
Please read and follow the instructions bellow:
1. Log in to your MMOBomb account to get your key. If you don't have one, register for free HERE.
2. Click on the big yelow button at the top. Copy and paste your key to a safe place as you may not be able to retrieve it once closing your browser.
3. To activate the key, the player must be registered on the official website.
4. If a player is not registered, he must confirm his account by clicking on the link which will come in the letter.
5. Logged player must do the following: "Profile" - Promo-codes" - "Add promo-code" - "Apply code".
6. Please note that the bonuses are not charged immediately, but in the interval from 5 to 30 minutes.
7. If the player prefers to play via Steam, it is necessary to do the above, but using the Steam browser.
8. Make sure you never miss a giveaway, follow our updates via Facebook, Twitter!
9. Enjoy the game! Have Fun!
This code contains the following items:
● 1 week of premium
● 10,000 in-game currency
Note:
1. The bonuses are not charged immediately, but in the interval from 5 to 30 minutes.
2. Each account can only claim 1 code for each Gift Pack.
3. Each code can only be used once.
Gameplay Video:
Need Help?
Having problems with your key? Please visit our help center HERE.
More Giveaways:
Games You May Like