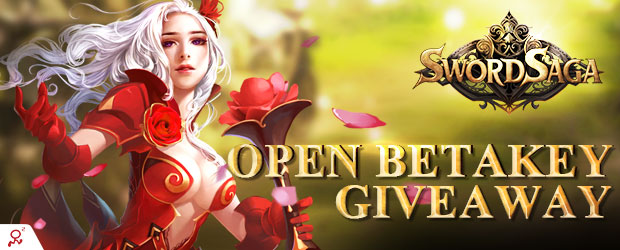 MMOBomb and R2Games have teamed up to giveaway a free Gift Pack for Sword Saga. To get your code key you just need to click on the button below. Get your key now while supplies last!
Your browser does not support iframes. For having access to this giveaway you need to enable them.
Sword Saga is a 2d free to play strategy role playing game with intuitive turn-based combat. Journey far and wide in your quest for glory!
How to get and use your Key:
1. Log in to your MMOBomb account to get your key. If you don't have one, register for free HERE.
2. Copy and paste your key to a safe place as you may not be able to retrieve it once you close your browser.
3. After obtaining your pack code, go to Sword Saga official website here.
4. Click on the Hot Events button at the top right corner of your screen.
5. Choose Beginners' CD Key Pack
6. Input your gift code and click the Exchange button.
7. Make sure you never miss a giveaway, follow our updates via Facebook, Twitter!
8. Have Fun!