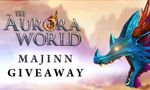 The Aurora World Majinn Pack Giveaway (Worth $750)
FREE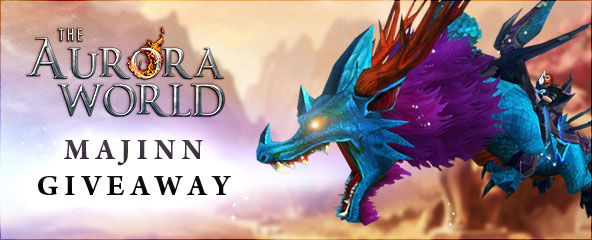 MMOBomb.com and GBE Games have teamed up to give our users 5 Exclusive Majinn Packages ($150 value for each, $750 in total) for The Aurora World! The Majinn Packages are quite valuable, with all Majinns available for sale plus ONE exclusive Majinn that is not open to public (White Tiger, Ilta, Zeik, Rabbit). Plus a Majinn upgrade pack. To get a package you just need to follow the instructions below.
0 MAJINN PACKAGES LEFT!
How to get a Exclusive Majinn Package:
1. It´s easy, you just need to Register on MMOBomb and follow us on social networks like Facebook, Youtube and Twitter (if you don´t have an account for example on Twitter, it's ok).
2. Visit the The Aurora World official site create an account and play the game. To win you need to be at least at level 10 since that's the minimum level to use the package. level 10 is an important requirement for winning, you just need to be level 10 by the end of the giveaway, which is April 15.
3. Send an email to giveaway@mmobomb.com with the subject line "I am a level 10 MMOBomber and I want the Majinn Pack". In the email please include your The Aurora World username, MMOBomb username and email.
We'll select the 5 lucky MMOBombers on April 15 , we'll be picking and notifying the winners via email, so please check your accounts.
The Aurora World Gameplay Preview:
Lucky Winners:
- Kiki
- Arez
- SleepyNC
- Chu
- Raiden
More Giveaways:
Games You May Like