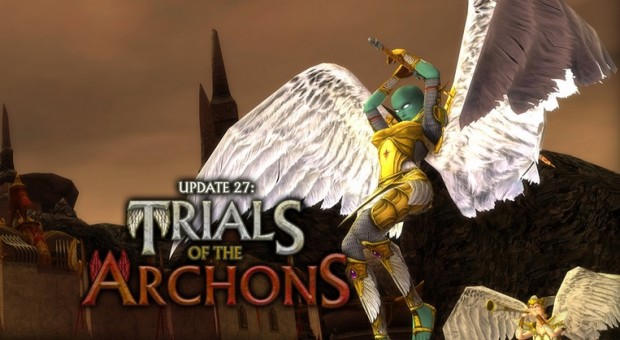 Turbine keeps cranking out Dungeons & Dragons Online updates, with the latest, Trials of the Archons, sending players off to Shavarath, the Plane of Eternal Battle. We're betting it's not a diplomacy mission.
In addition to Shavarath and the celestial Archons themselves, there are a number of other additions and tweaks coming in this update, as well. There's a new Monster Manual volume, so you can keep tabs on everything you're slaying, and the Flawless Victory Bonus isn't nullified by an allied character or hireling death. Finally, for you inventory-management lovers (like me), you can now craft directly from your shared bank… or you will, after a scheduled hotfix.
Trials of the Archons is free to VIP players. You can read the full patch notes here.