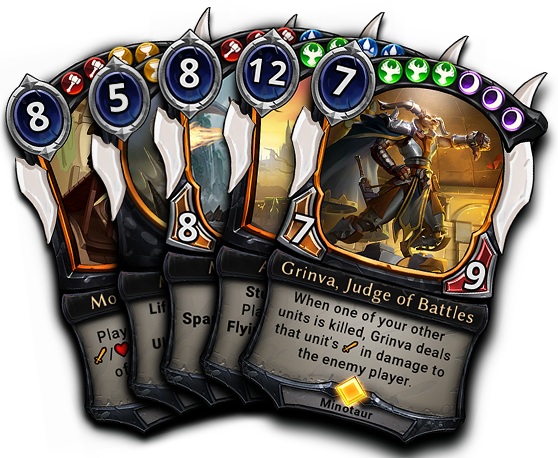 If you didn't get enough of the last preview weekend for Eternal's next expansion set, you'll have another chance this weekend — this time with added legendary power!
The Omens of the Past legendary preview event starts this Friday and runs all weekend. Like the last event, you'll need to bring a deck utilizing the two faction pairs from the expansion, but this time you'll get four copies of the corresponding legendary card added to your deck. For each faction pair, the player with the best record across their first 21 games will win a premium copy of the legendary card they used.
For more details on the event — and a peek at the legendary cards you'll be inserting into your decks — head on over to the Eternal site.