Heroes of Newerth goes free-to-play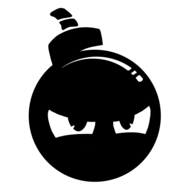 By

MMOBomb Staff,
July 29, 2011


Developer S2 Games is joining the growing free-to-play trend with its DotA-esque Heroes of Newerth, operating under a new model designed to both expand the HoN community and enhance the game play for its existing dedicated fan base. The game mechanics and style of play will remain intact; however, existing player accounts and new accounts will be separated to create a smooth transition as novice players enter the game.
The Heroes of Newerth model will feature three account types: Basic - The standard, free account new players will receive upon sign up. Verified – Basic accounts that have been upgraded through a show of commitment to their account, by either purchasing Goblin Coins or surpassing a certain threshold of play time. And Legacy – Paid user accounts that existed prior to the free-to-play model. These accounts receive a lifetime of free access to all HoN heroes and are able to play in Verified Only games, to ensure that experts and beginners are separated. Legacy accounts can no longer be purchased.
Basic and Verified accounts will have access to a rotating pool of 15 free heroes while Legacy accounts will have free, permanent access to all heroes after a short waiting period as initial access to a newly released hero is limited. Basic and Verified accounts can choose to purchase a new hero upon release, which permanently adds it to their personal pool of heroes. Legacy accounts may choose to purchase early access to the hero at that time before it is released to them for free.
To ensure that all HoN players have a positive gameplay experience, each account type will have a different level of access to the matchmaking system. Players with Basic accounts are only eligible to participate in one mode of matchmaking which assigns them to All Pick games. Verified and Legacy accounts are eligible to queue up in matchmaking for Verified Only games allowing them to play in higher quality games with more experienced players. This system creates a level playing field so Legacy and Verified players can be confident the matches they participate in will be high quality games.
To learn more about HoN or to create an account and download the game, visit www.heroesofnewerth.com.
Got a news tip? Contact us directly
here
!
---
You May Enjoy