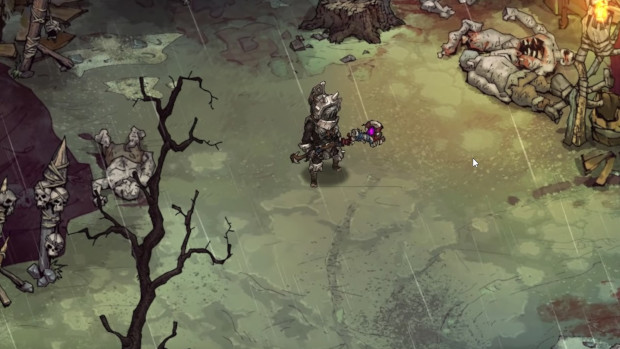 Jandi Soft's upcoming HTML5 based MMO Mad World looks like it's going to be exactly what the title implies — at least visually. The developer recently dropped a new gameplay trailer offering a look at the game's art style and environment. It's a bit Bastion meets Diablo — if you were to take the art-style of Bastion and give it that grim Diablo feel.
Being a gameplay trailer, the video offers brief looks at some of the things available to do in the game, ranging from doing general life stuff like mining and crafting to exploring, a massive skill tree, and, of course, combat.
Those who'd like a glimpse into Mad World can check out the trailer below.