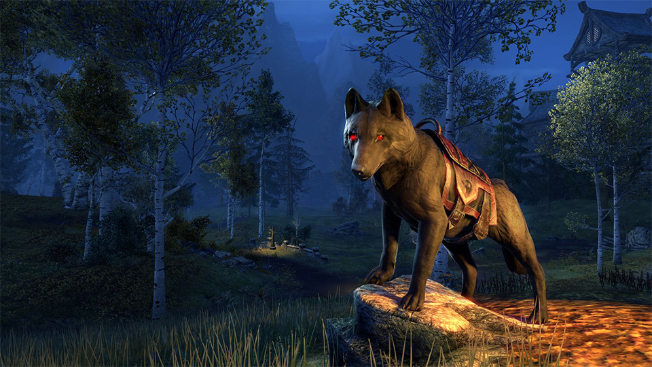 So, this is half free-to-play news. But, if you play Elder Scrolls Online and The Elder Scrolls Legends, it's worth knowing about.
For a limited time — between now and July 14 — anyone who logs into Legends and wins three matches in any game mode will be rewarded with a free Doom Wolf mount in Elder Scrolls Online.
When the promotion is over, players who meet the requirements will be emailed a key for the mount. In order to receive the key, players will need to be sure their email is tied to both their ESO account and their Bethesda.net account. They will also need to opt in to receive emails from Bethesda. Full details on how to receive the mount are available on The Elder Scrolls: Legends site.