How "Professional" Should Game Company Employees Be?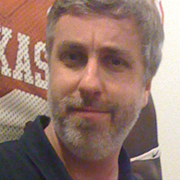 By
Jason Winter
, News Editor
After a short time away, John Smedley is back on Twitter. He re-emerged over the weekend to cheer on the teams in Dota 2's The International world championships and congratulate the winners. It's pretty mild fare, considering the source.
Smedley's no longer the president of Daybreak Game Company, but when he returns to DBG after his hiatus, it'll probably still be in some lofty position. His words will still carry weight and they'll be scrutinized and reported on as befits someone with his pedigree. I've generally enjoyed his more, shall we say, colorful, posts – not just as someone who finds newsworthy stories in them, but as a gamer who likes to see the "suits" at companies express actual opinions from time to time.
That said, it's hard to argue with the notion that Smedley has crossed a line from time to time and let his emotions get the better of him in public forums. The question is, where should that line separating company interests from personal opinion be drawn? Should it be there at all?
A few other recent incidents come to mind. A few months ago, a GM for Guild Wars 2 accessed a cheater's account, stripped him, and had him leap off a high ledge as a kind of in-game "suicide." A video of this act was posted to YouTube and appears at the top of this article. Some saw it as a humorous public shaming of someone who "deserved it," while others decried the act of an egotistical GM who was "showing off."
More recently, some Cabal 2 players took to the forums to complain about being banned – "for no reason," of course. When a GM provided evidence as to why they had been banned, for buying alz (currency) from real-money alz-sellers, many forum-goers cheered. But a few of the buyers, and some others without a stake in the fight, accused the GM of abusing his power and publicly shaming the players in violation of ESTSoft's own forum policies.
The latter case is especially laughable because the players in question took their issues public and the response from ESTSoft matched that, for good reason: If the thread was allowed to continue unchecked, players would lose confidence in the game because of all the "unjustified" bannings. At its most basic, GM Lorkan was defending his employer and reassuring customers, thus potentially increasing Cabal 2's profitability. He maintained an even keel throughout the discussion and never divulged personal information, even offering to re-examine the primary complainer's case – this coming after the player exercised this outstanding piece of logic (GM's quoted words in blue):

I think we'd all like for representatives of game companies to be a little less robotic and act more like the fans who play their games, but opinions vary as to how much personality should bleed over into official, or even unofficial, communications. These three situations – the Cabal 2 GM, the Guild Wars 2 "suicide," and John Smedley's previous social media rants – all probably evoke different notions of what's acceptable and what isn't when an employee is interacting with the public.
Personally, I'd rather see more of this kind of stuff than less. I'll agree that some of it can seem uncomfortable or unprofessional, but I think that it's a better option than getting nothing besides dry quotes and business-speak. Smedley can be entertaining and insightful, and if the price for that is dealing with a few emotional outbursts along the way, it's one I'm willing to live with.
What do you think? When does the activity of a company employee exceed the bounds of appropriate behavior? And, despite all disclaimers to the contrary ("My views do not represent those of my employer"), is there really such a thing as a "personal" social media account, especially for people whose job it is to communicate?
---
About the Author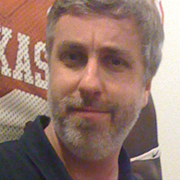 Jason Winter
,
News Editor
Jason Winter is a veteran gaming journalist, he brings a wide range of experience to MMOBomb, including two years with Beckett Media where he served as the editor of the leading gaming magazine Massive Online Gamer. He has also written professionally for several gaming websites.
---
Read Next
💣 Feature |

Awful Idea: Set Rotation In Hearthstone
Here's an idea that's sure to piss off current Hearthstone players, but is also something that is almost certainly being discussed as a realistic option in Blizzard's offices: the removal or restriction of older card sets in r...
By Jason Winter - 7 years ago
You May Enjoy