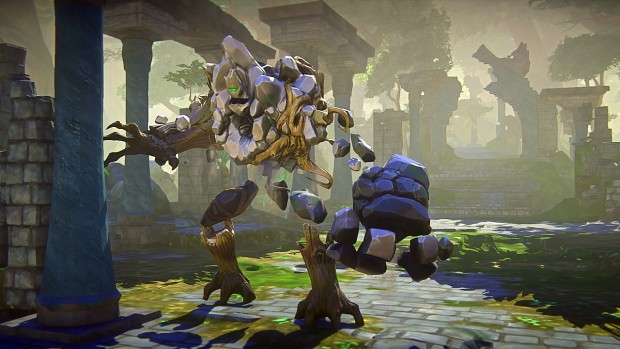 Unlike previous Awful Ideas, this isn't so much a recommendation for what could or should be done in gaming. Rather, it's a thought exercise that asks what you would do if something truly awful happened. Namely, what if there were no more new video games coming out – ever? Do you think you could remain a "gamer"?
For the purposes of this experiment, existing games would be unaffected. In fact, games that are out now could still receive patches, updates, expansions, and so on, but they'd still essentially be the same game. There would be no major engine overhauls and no graphical improvements – which might not be as bad as it sounds at first. After all, if a game is the prettiest game around right now, it would still be the prettiest game in 10 years because nothing new would have come out to make it seem outdated.
And while we're in the realm of fantasy, let's even go so far as to assume that the games that exist now will be around forever and will essentially keep doing the same thing they do now from a financial/cash shop standpoint. In other words, a free-to-play game won't suddenly jack up prices (or drastically slash them, except during the occasional sale). In a way, the games industry would be "frozen" in the overall state it is right now, except for new content releases.
So the question is: How long would you remain satisfied with just what exists right now? It might seem truly awful, but my belief is that you'd do better than you think.
Everything Old is New
A lot of you probably have a game you play continuously, like an MMO, MOBA, or shooter. It's something you've played for years and while you may take breaks from time to time, you always go back to it. That would still be around, and you could enjoy it until... well, until you die.
That probably seems... unappealing. I mean, I like my MMOs just fine, but I don't know that I want to play them for the next 50 years or so, assuming I live that long. Eventually, I'll probably want to move on. Even if I still like the game, playing it for the next several decades seems tiring.
This is the point my doomsday scenario hinges on: Is there enough stuff out there currently available to keep you entertained until you croak?
Well, the first question is, how many games would you need to make you happy? Let's say that you can get into a new game and explore pretty much all it has to explore every month. That's less time than a "service" game like an MMO should probably hold your interest but longer than the time it takes to get through most single-player games – though it might be assumed that you've got something else to play during that time as well, or that you'll spend more time savoring the game rather than just racing through to the end.
At that rate, you'll need 12 "new" games a year. I'll admit to being a slow player, the type who likes to "savor" a game, but since signing up for Raptr in July of 2011 – nearly four full years ago – the service has tracked me as playing 55 games for five hours or more, and 46 that I played for the first time after signing up for the service, so I've dedicated significant time to about 12 new games per year. Some of those were games I checked out for review purposes, and not because I had any genuine interest in them, but I'll count them anyway.
This means we'll need 600 games over 50 years, which I'll pencil in as how long you'll go before you expire. Steam lists 4,500 games in its library, so even if you only had Steam games to choose from, you'd only have to find good entertainment value from about 13% of its total library. Toss in non-Steam games, especially console titles without PC ports, and classic games – which would probably see a resurgence in popularity in this dystopia – and you've probably got a few thousand more.
Concerned about quality? Metacritic lists 454 games with a Metascore of 90 or higher and 3,260 ranked 80 or higher. Yes, there are some repeats in there, owing to multiple platform releases, and Metacric isn't the do-all and end-all of ratings, that's still a lot of decent-or-better games to choose from.
For me, at least, a number of those 55 Raptr games are games that I liked well enough but didn't get into because I had other things to occupy me or that I liked more. Once I'm done with those games, maybe I'd go back to the games that I was semi-interested in. I'd wager many of you have a handful or more games where you think, "I like that, but I just don't have time for it." Well, what if you did?
Live for the Moment
Sure, we're all looking forward to new games, but I think part of the reason for that is because it makes it easier to dismiss whatever flaws we perceive in the games we have now and move on from them. A game that hasn't been released yet is still perfect – we haven't played it, been frustrated by it, raged at it, been angry at how our favorite play style was nerfed by the devs, etc. All of those will happen, as they happen in the games we play now, but for the moment, an unreleased game is still in a pristine, shiny bubble, full of expectation and potential without any of the flaws that come with actual, real-life products.
If we didn't have those to look forward to, maybe we'd realize that the games we have now... well, maybe they aren't so bad. Yes, they have their issues, and we'd like to see various things changed or fixed, but maybe we'd appreciate what we had more if we didn't have an unrealistic ideal to compare them to. How often have you said, "I'm sick of Game X. I'm going to wait until Game Y comes out, it'll be so much better." Maybe Game Y was better, but before too long, you got fed up with its little problems and started looking forward to Game Z. And after Game Z came out... well, you get the idea. If that cycle was broken, then what would you do? Would you realize that Game X wasn't so bad after all?
Even if you did consider yourself completely done with games you tried and then walked away from, you've only played a very small percentage of what's out there. Five-year-old games might not exactly be "new," but if you haven't played them, they're new to you. That's why Steam, GOG, and others make good money by sharply discounting old games. Even something that sold millions has people who haven't tried it yet.
Thankfully, short of some kind of global apocalypse, we shouldn't have to worry about there never being any more new games. But the next time you find yourself thinking, "There's nothing to play," take a moment to realize that there's a mountain of solid games out there, games that you'll probably never have the time to play – and that mountain keeps growing larger.
---
About the Author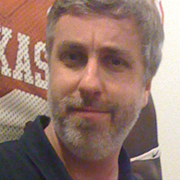 Jason Winter
,
News Editor
Jason Winter is a veteran gaming journalist, he brings a wide range of experience to MMOBomb, including two years with Beckett Media where he served as the editor of the leading gaming magazine Massive Online Gamer. He has also written professionally for several gaming websites.
---
Read Next
💣 Feature |

Love It Or Hate It: PlanetSide 2
Some free-to-play games are more polarizing than others, with some sides taking the stance of "great, totally non-exploitative implementation" and others thinking "total pay-to-win trash." We'd like to see on what side of the ...
By Jason Winter - 8 years ago
You May Enjoy